Meet Tracey & Dani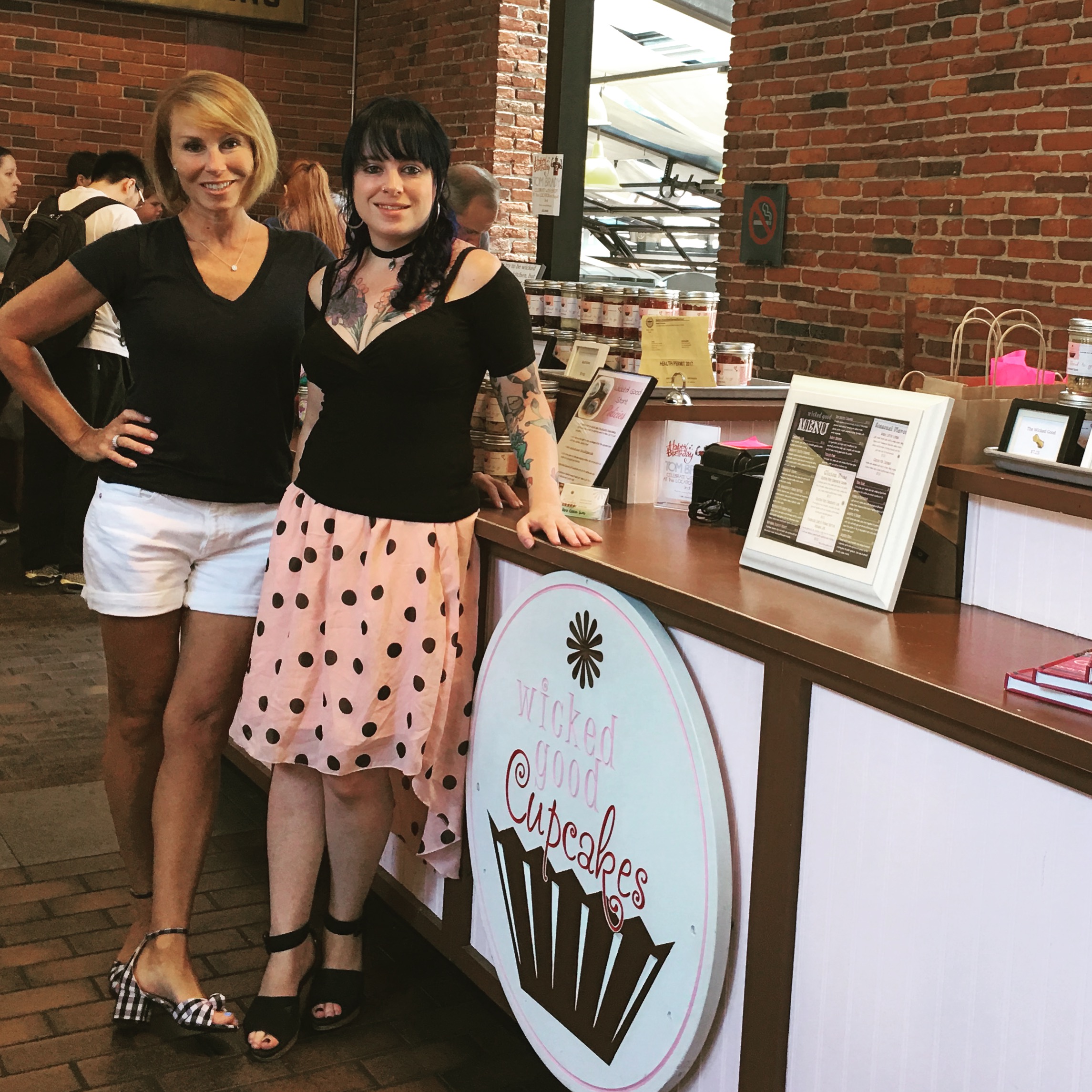 What started as a way for a mom and daughter to spend time together quickly became a nationwide phenomenon. Their innovative idea for shipping delicious, homemade cupcakes nationwide made Wicked Good Cupcakes a household name.
All About Wicked Good Cupcakes
Wicked Good Cupcakes started with the launch of Tracey and Dani's first store in 2011 in Cohasset, Massachusetts.
As word of their delicious cupcakes got around, they found themselves getting hundreds of requests to ship across the country. However, shipping cupcakes that arrive fresh and intact was a struggle, leading Tracey and Dani to come up with a great idea. By filling mason jars with freshly baked layers of cake, frosting, and filling, they created the very first cupcake-in-a-jar that could be easily shipped.
In 2013, Tracey and Dani pitched their innovative cupcake-in-a-jar idea on the hit reality show Shark Tank, capturing the attention of Mr. Wonderful, Kevin O'Leary. With his investment and the publicity from the show, the mother-daughter entrepreneurs grew their cupcake startup into a nationally recognized brand.
Since Shark Tank, it has been a whirlwind ride for Tracey and Dani. Wicked Good Cupcakes has flourished and become the go-to brand for cupcakes delivery. They continue to grow and innovate, constantly creating new products for their customers.
---
Hickory Farms and Wicked Good Cupcakes
In 2021, Wicked Good Cupcakes joined the Hickory Farms family of gourmet food gifts. Tracey and the Wicked Good Cupcakes team were fans of Hickory Farms, their quality food, and beautiful packaging.
With decadent flavors and enticing, unique presentation, Wicked Good Cupcakes are right at home at Hickory Farms. These delicious, sweet, and fun cupcake jars are a great way to add delight to any occasion, making them the perfect addition to their collection of charcuterie and wine gifts.