Holiday Celebrations
Whether you're having an office holiday party or wishing your clients the best this season, a decadent treat with a custom lid label will make your business stand out.
Employee Appreciation
Celebrating employees has never been sweeter! Thank your team for their hard work with a treat they'll love.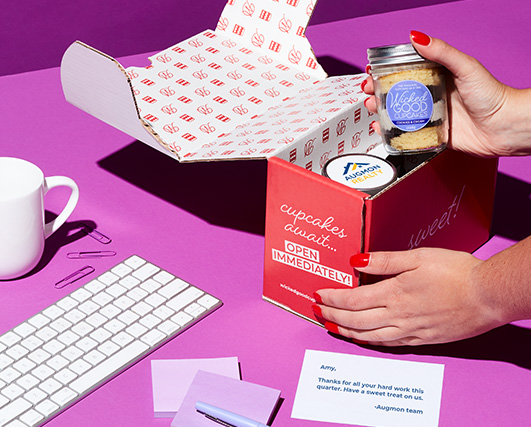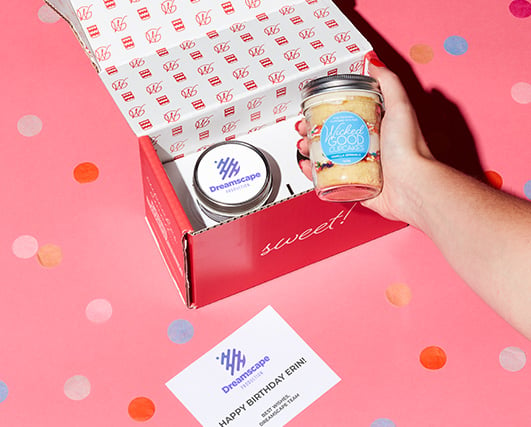 Birthdays & Anniversaries
Don't let your employees' special day go uncelebrated. Birthdays and service anniversaries call for a cupcakes!
Milestones
Celebrate retirements, promotions, and new hires with a cupcake order featuring a customizable lid label.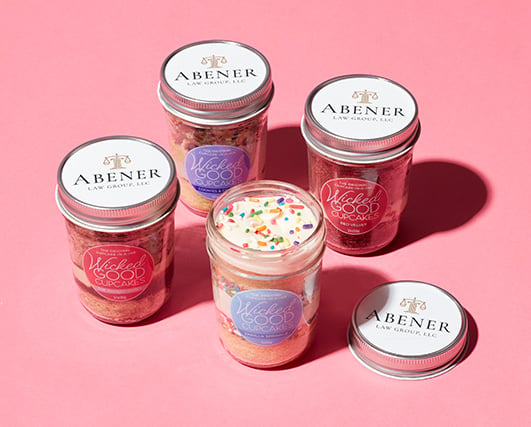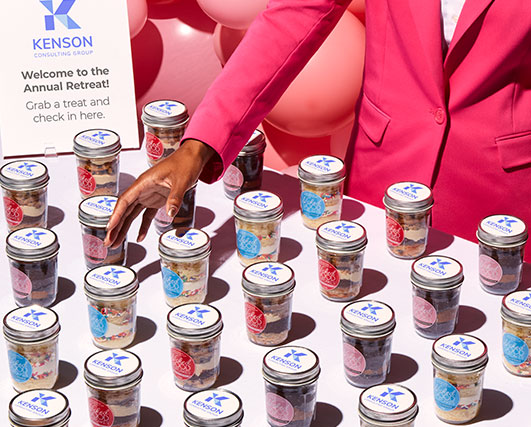 Corporate Events
Cupcake jars are the perfect grab-and-go treat for company parties, trade shows, business meetings, retreats, leadership events, and more.
Lead Generation & Prospecting
Stand out to potential customers and clients with a uniquely delicious cupcake in a jar featuring your company's logo!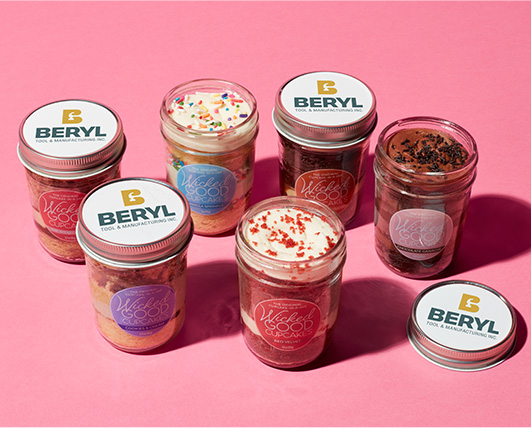 Connect with our cupcake coordinators
We're here to make every step of customizing and ordering your cupcakes stress-free. Customization costs are as low as $.50 per label. To get a personalized quote, contact us at 617.209.1039 or customerservice@wickedgoodcupcakes.com.
CUSTOMIZABLE LID DESIGNS
Add a personal touch with a custom lid label! Check out our design templates for holidays and events, and personalize with your names, date, logos, and colors. Our Cupcake Coordinators can help bring your vision to life!