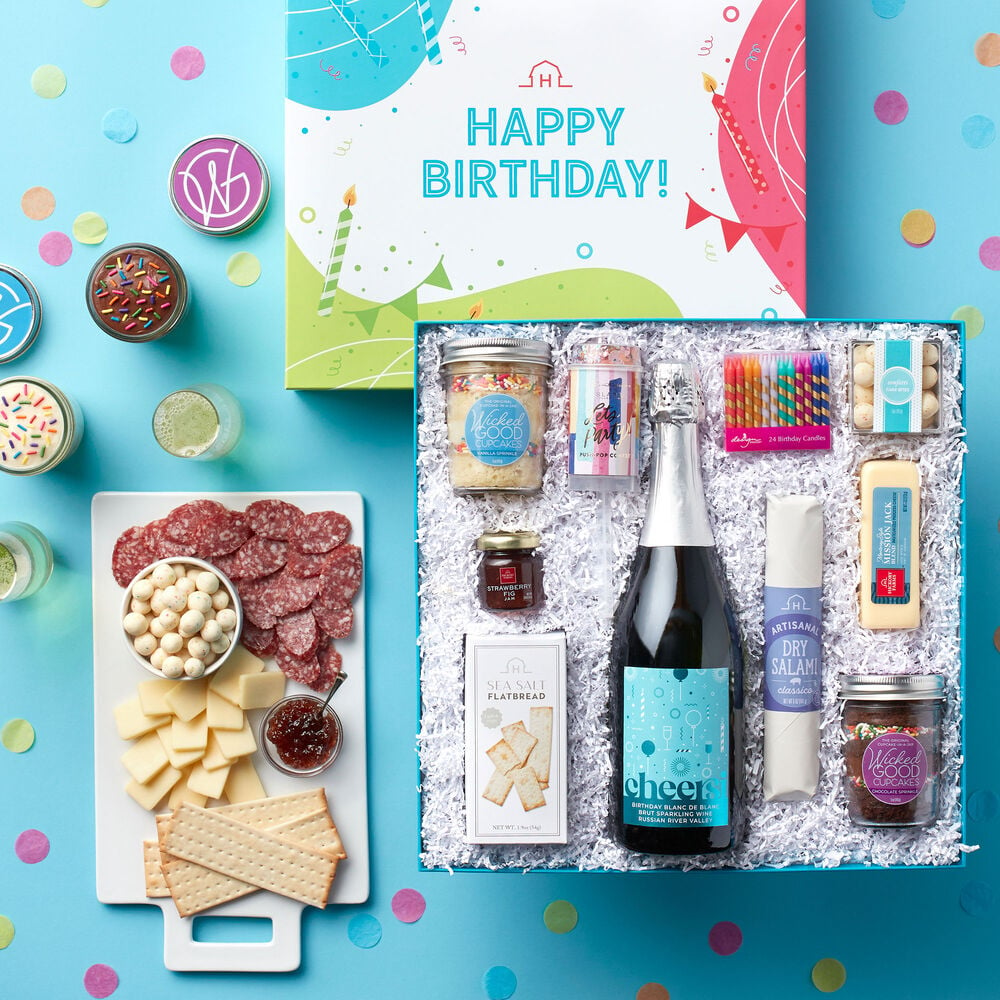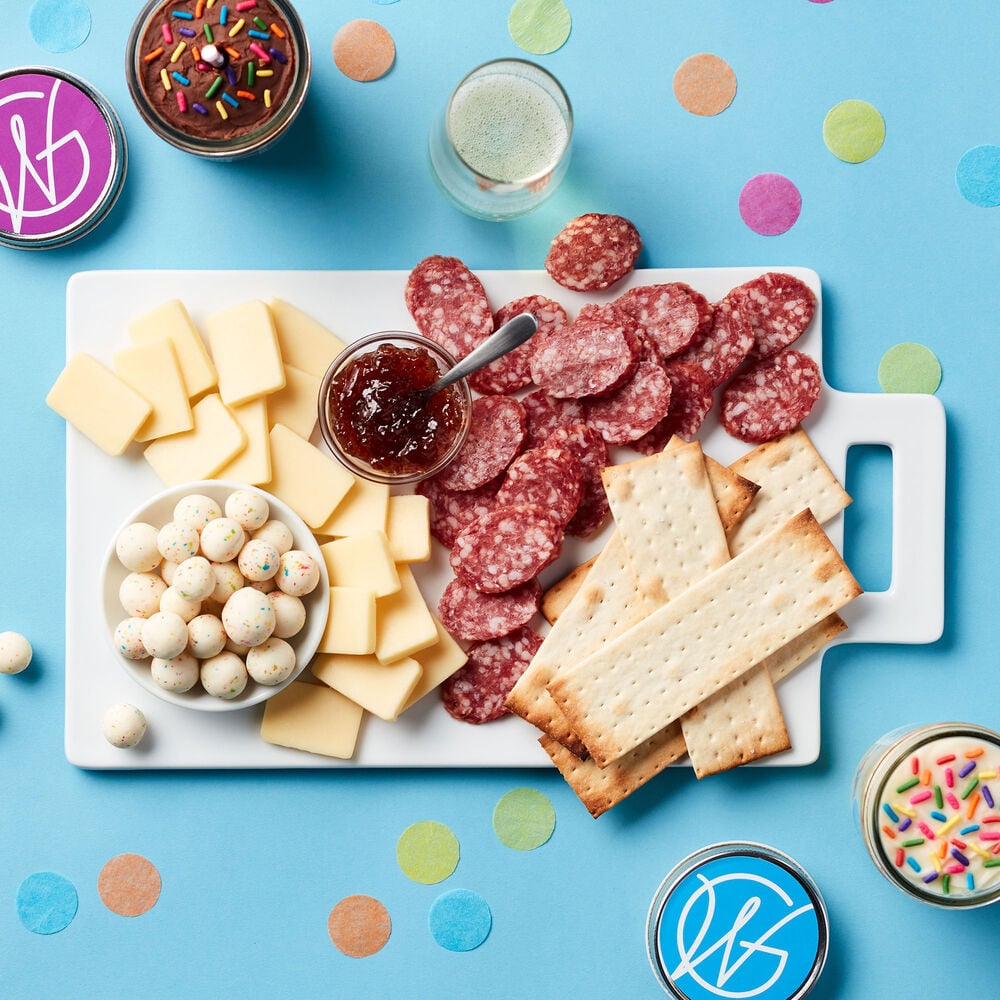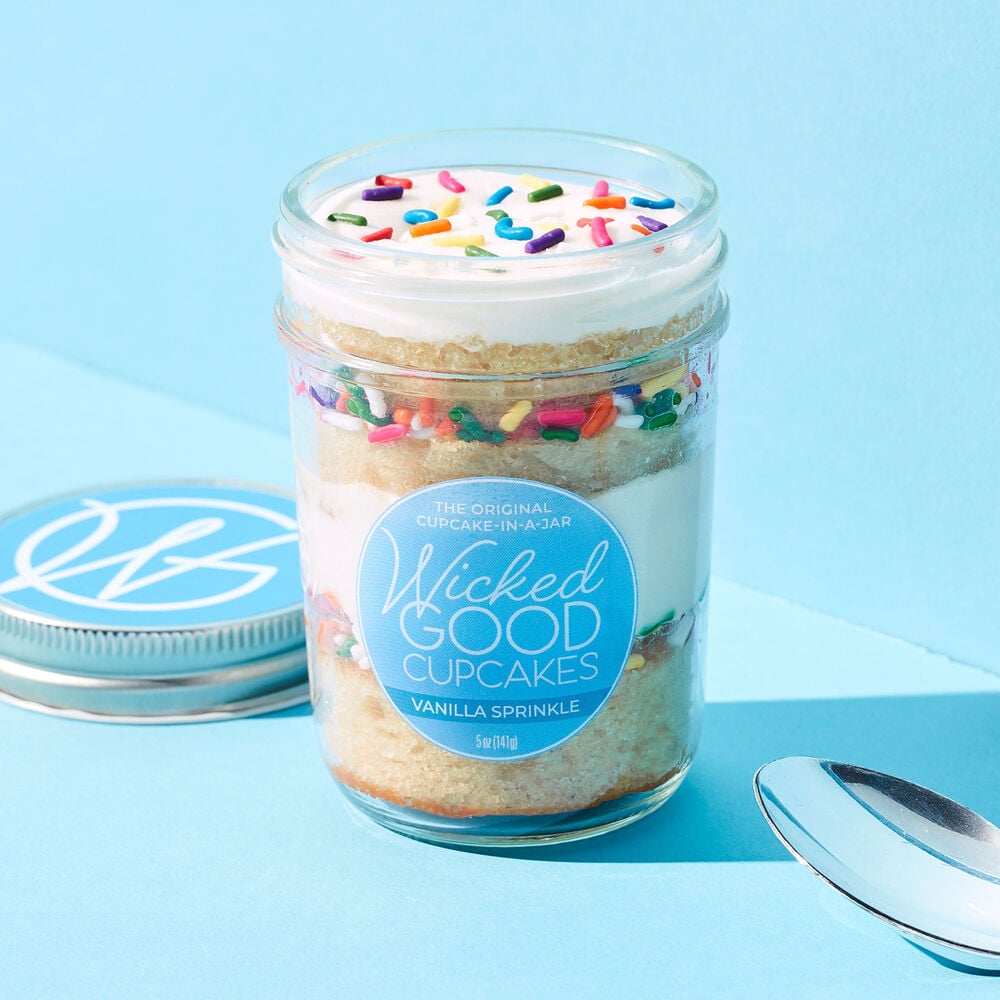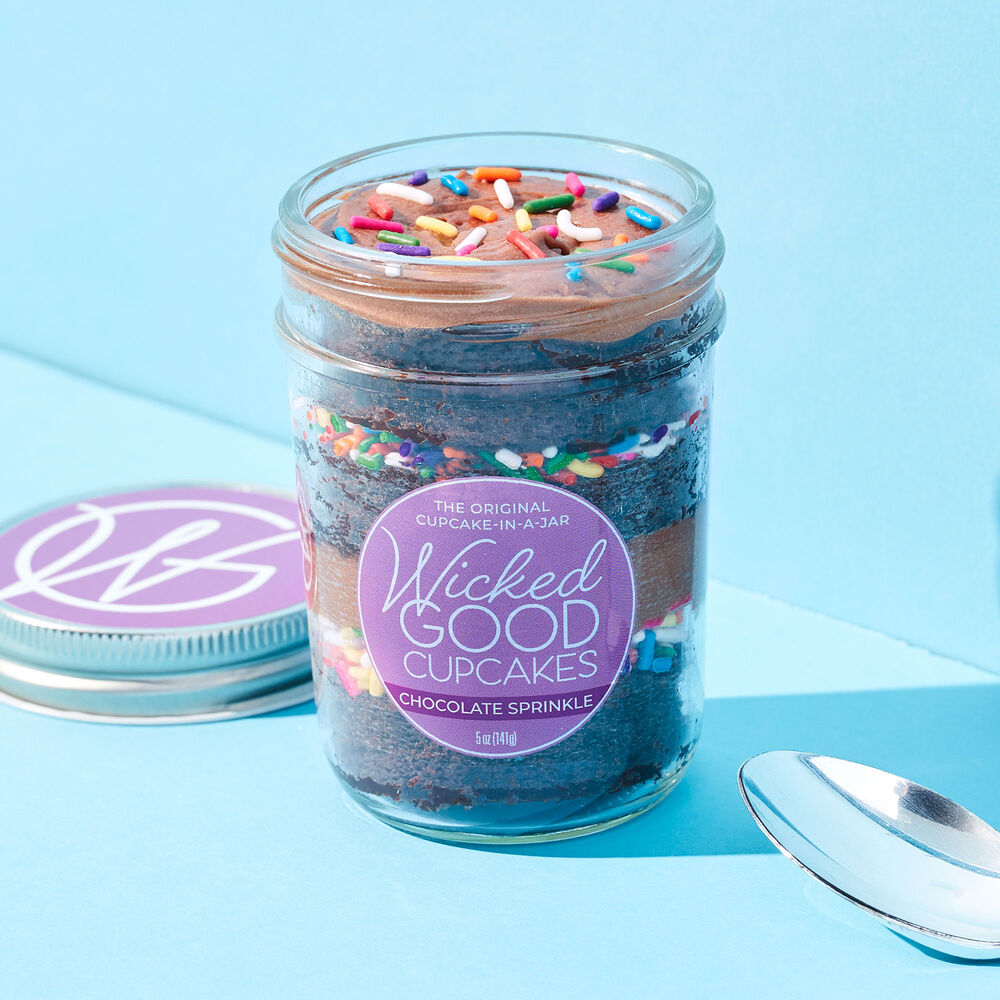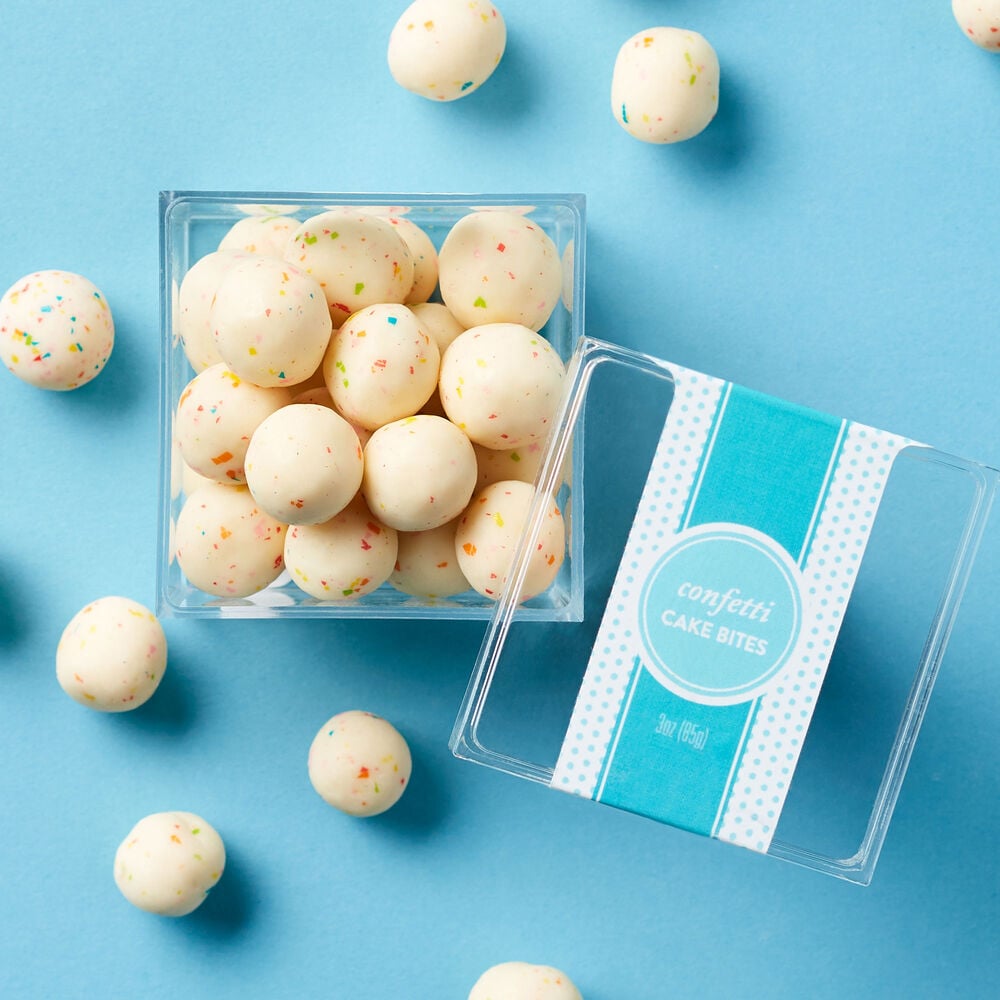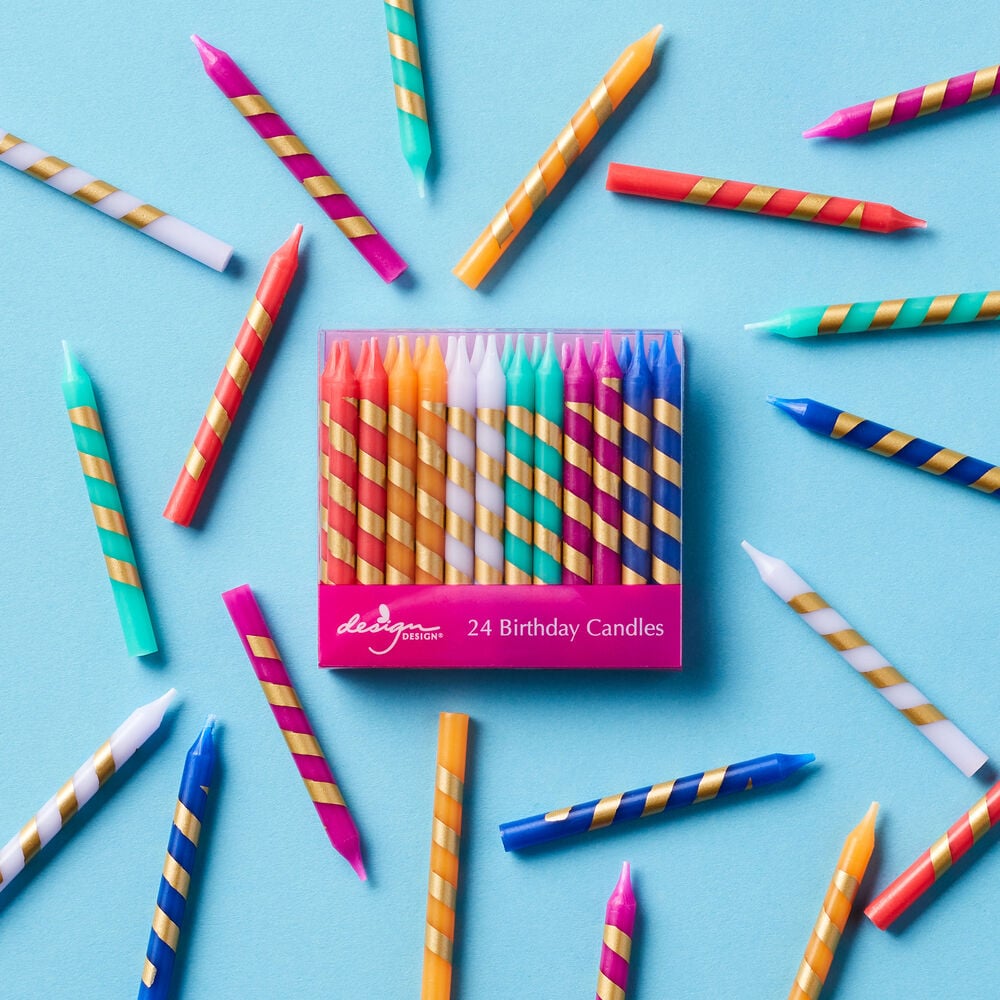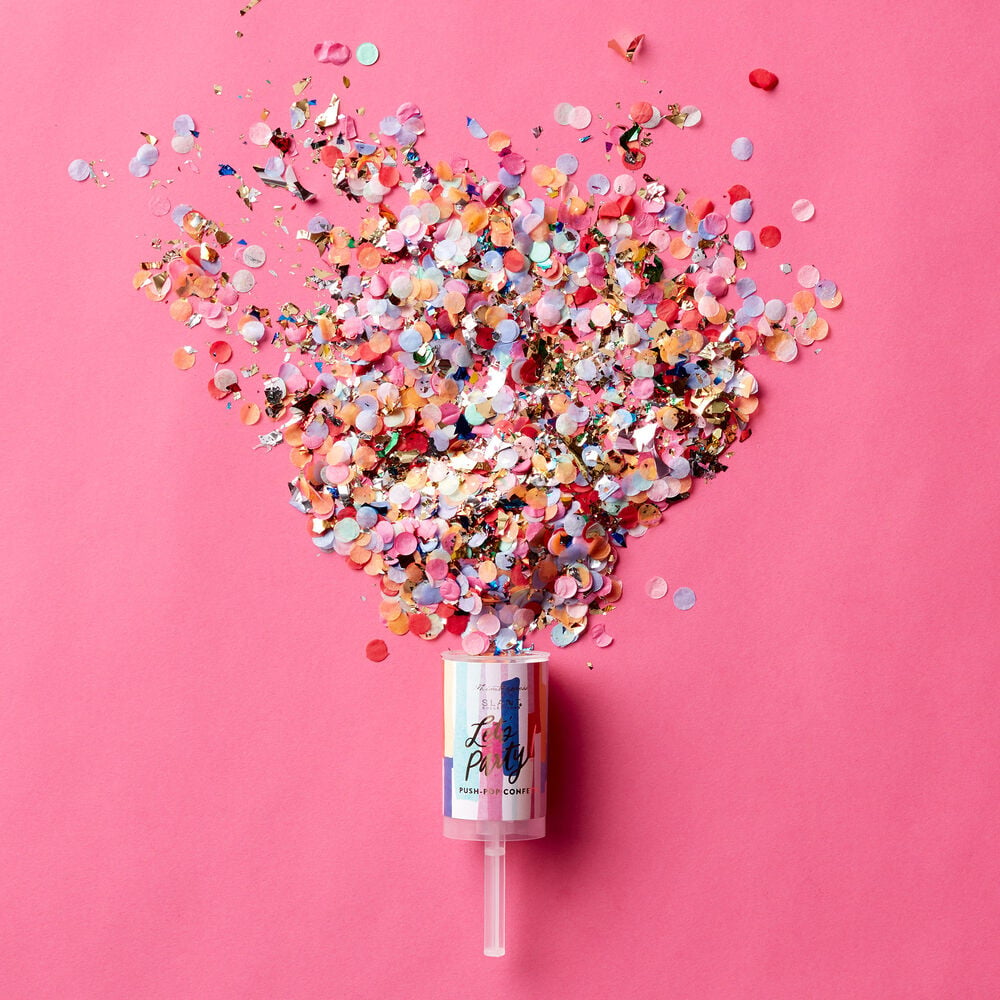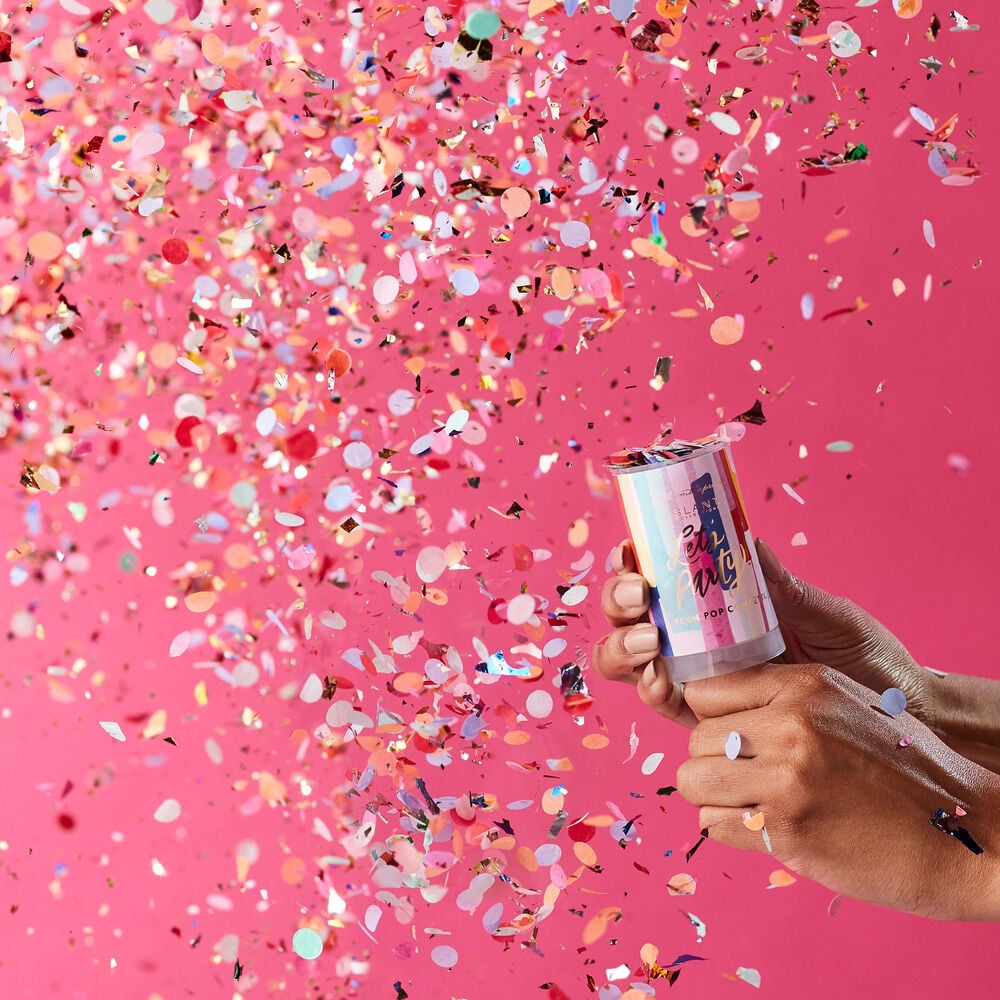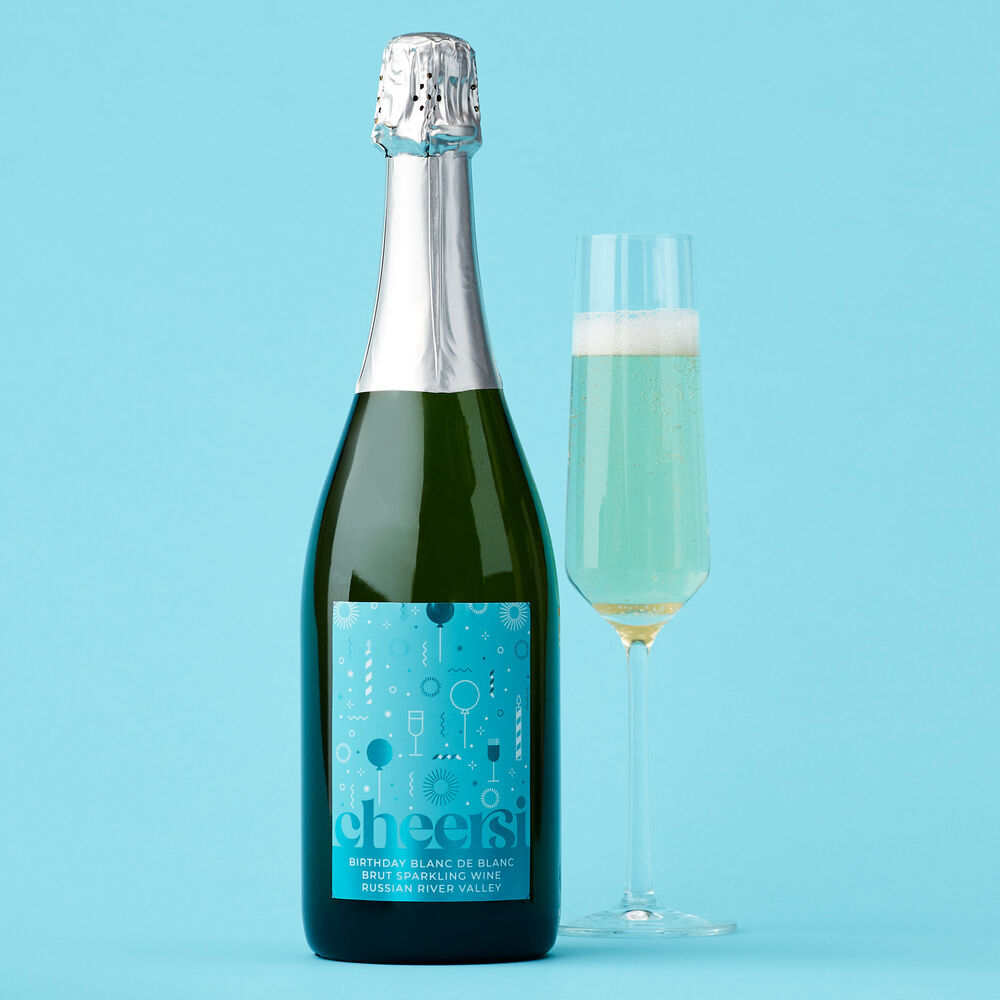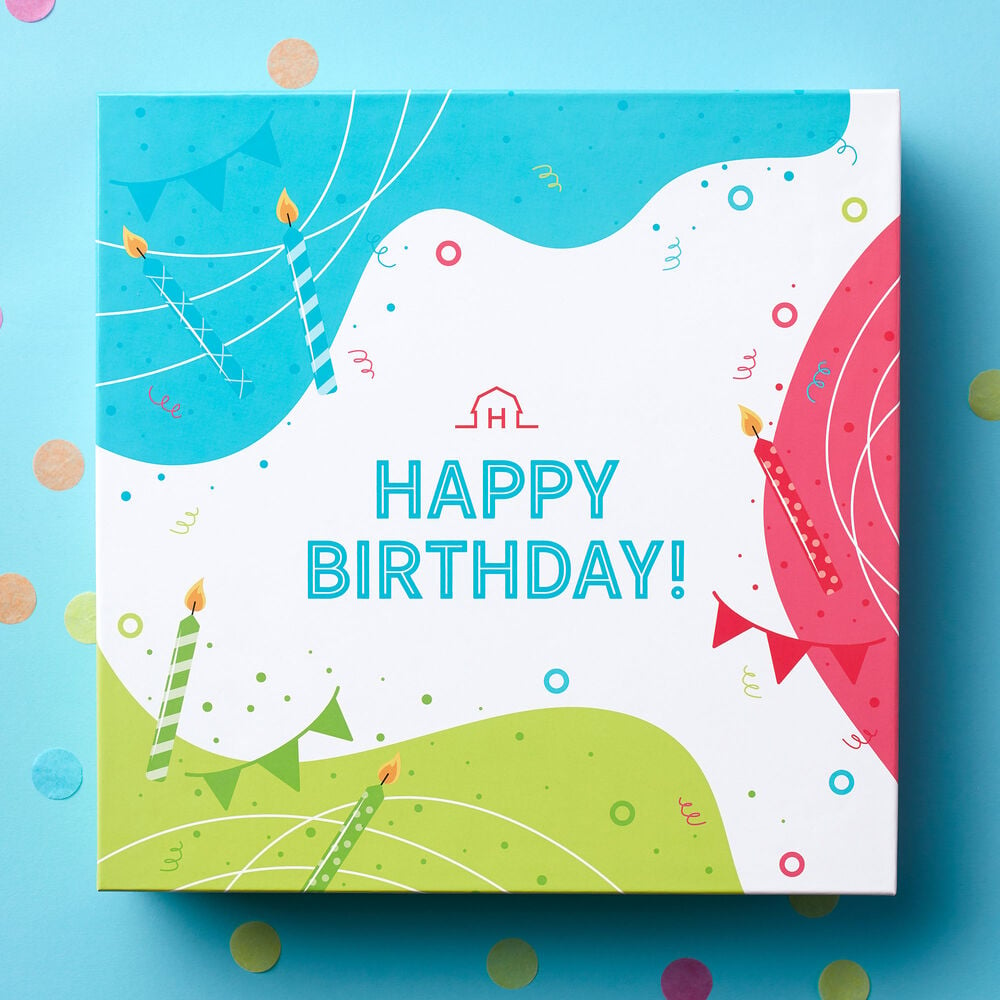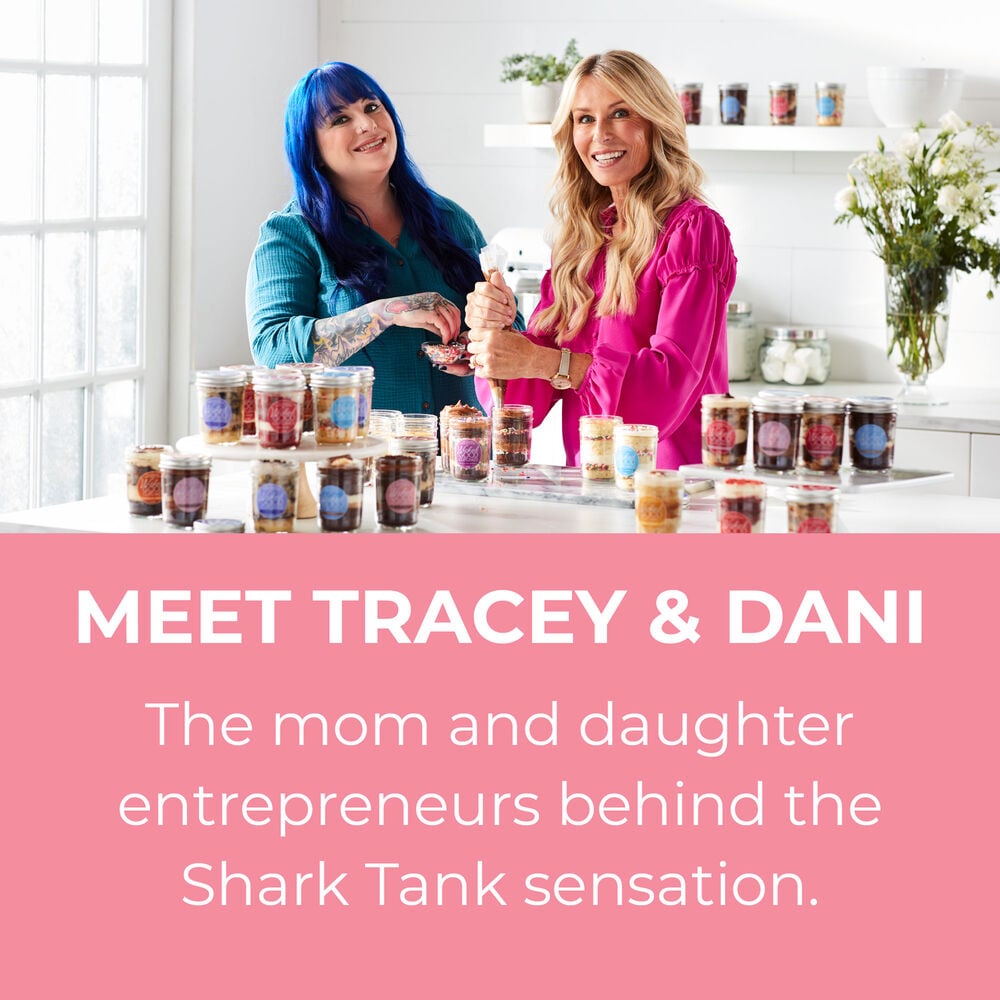 Let's Party Birthday Wine Gift Box
---
This item has shipping restrictions
---
Select your state to see if wine shipping is available
Due to state regulations, we cannot ship wine to this state. Select another state.
Shipping is available to your state.
---
5 oz Classico Dry Salami
4 oz Mission Jack Blend
1.9 oz Sea Salt Flatbread
1.5 oz Strawberry Fig Jam
5 oz Chocolate Sprinkle Cupcake Jar
5 oz Vanilla Sprinkle Cupcake Jar
3 oz Confetti Cake Bites
Birthday Candles
Confetti Popper
Cheersi Birthday Blanc de Blanc Brut Sparkling Wine
Each cupcake jar contains the equivalent of two regular-sized cupcakes. Best enjoyed at room temperature. Eat within 4 days, refrigerate up to 2 weeks, or freeze up to 6 months.
Due to unusual product supply issues, items in this gift may be substituted with similar items of the same food type. Meats such as sausages and salami will not be substituted.
Wine's vintage (year of production) may vary.
Net weight 3.17 lbs
Allergen Information:
Product contains eggs, milk, soy, wheat, and sulfites. Produced in a facility that also processes tree nuts.
WARNING:
Drinking distilled spirits, beer, coolers, wine and other alcoholic beverages may increase cancer risk, and, during pregnancy, can cause birth defects. For more information go to www.P65Warnings.ca.gov/alcohol
Looking for a gift that's like an instant birthday party? They'll love this collection of treats and goodies! The party kicks off with delicious Vanilla Sprinkle and decadent Chocolate Sprinkle Cupcake Jars (complete with cupcake spoons for easy enjoying!) More sweets and snacks like Classico Dry Salami, Mission Jack Blend, Strawberry Fig Jam, Sea Salt Flatbread, and Confetti Cake Bites are perfect for sharing. Birthday Candles, Confetti Popper, and Cheersi Birthday Blanc de Blanc Brut Sparkling Wine make this gift really feel like a party!
Our expertly curated wine gifts are carefully packed for safe delivery right to your doorstep. When shipping wine, please ensure that someone aged 21 or older will be available to receive and sign for the gift upon arrival.
Order by 1pm EST for next day delivery. Wicked Good Cupcakes is a marketing agent for wine products. Wine gifts cannot be shipped to PO Boxes, outside the US, or to these states: AL, AK, AR, DE, HI, MS, RI, SD, UT